At ERIKS we make industry future proof. Our 2020 sustainability goals, based in three main pillars: Strengthen Society, Influence Change and Drive Efficiency are milestones that we are determined to achieve. Learn more about how we, together with our people, suppliers and customers, are working towards these goals, by visiting our sustainability website.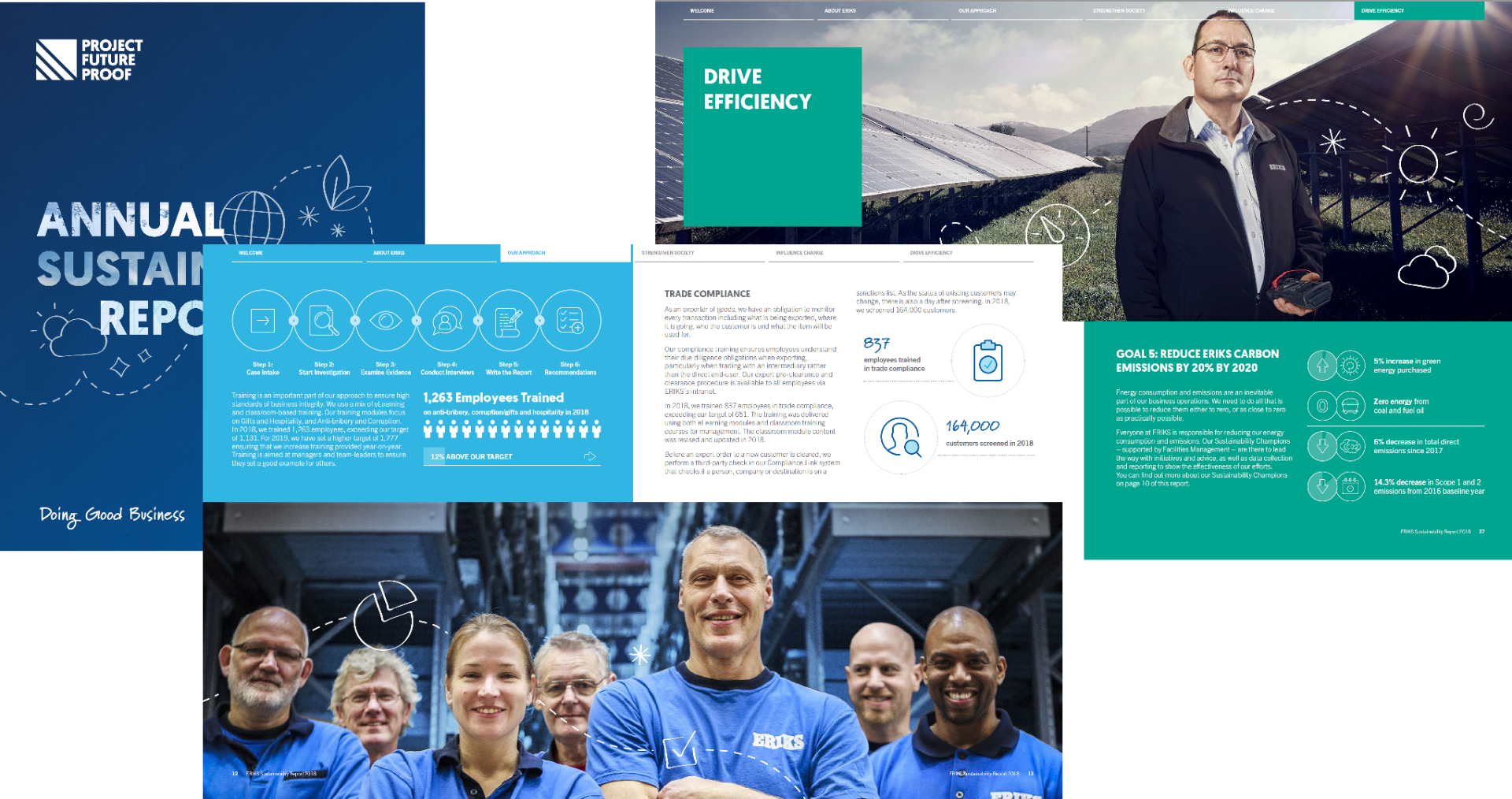 Let's make industry Future Proof
ERIKS Annual Sustainability Report 2022 is available for download on our Sustainability website.
Safety in ERIKS
Zero = Hero in ERIKS. We have a vision of ZERO work related accidents.
0 harm. 0 injuries. 0 compromise.
As part of its overall management system, ERIKS has developed a specific Health & Safety Management System. This system has been drafted in accordance with the requirements of ISO 45001.